On-Demand Webinar
Top 5 Keys to Drive Performance and Employee Retention in 2018

Employee engagement one of the most critical drivers of business success in today's shifting marketplace. When employee engagement is high, retention and performance tend to follow. But how can HR craft a culture and human capital management program that will boost engagement—and the company's bottom line?
Join us for a free webinar to learn how to get the competitive advantage in the new year.
During this webinar, you will:
Understand how the new tax bill and fringe benefit plans will impact your costs in 2018

Uncover legal red flags in your company culture that may make you vulnerable to sexual harassment claims

Discover cutting-edge employee feedback formats that many employers are adopting instead of the traditional annual performance appraisal

Learn how new and innovative team structures can help your business to operate more efficiently

Find out how your corporate wellness plan can impact employee retention and your business' bottom line
Sponsored by:
HR Daily Advisor 2018, March 8-9 in Savannah, Georgia. Join proactive HR professionals from across the country to network, get inspired, and leave with practical strategies to ignite performance and retention in your workplace! Hear highly-anticipated keynote sessions by Olympic medalist John K. Coyle and best-selling author Kevin Sheridan. Save your seat before it's too late!
Free Report:

Benefits of a Total Reward Strategy.
It's easy to think of total rewards as simply "pay and benefits," but that's a very limited view for today's businesses. Contemporary HR managers think about the employee value proposition—the totality of the employment experience. That includes culture, atmosphere, ethos, coworkers, management, physical plant, prospects, and a host of other inputs.
For you as an employer, this move toward total rewards is a double-edged sword. When compensation is no longer the be-all-end-all, it can be easier to keep your compensation budget at a reasonable level. However, there are many more moving pieces to keep track of in terms of nonmonetary perks and benefits.
Presented by: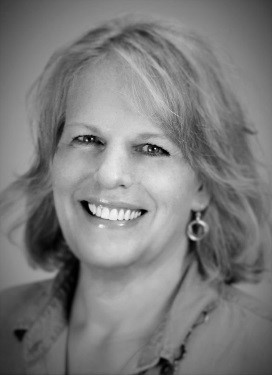 Catherine Moreton Gray, J.D.
Senior Managing Editor for Human Resources and Compensation – BLR
Catherine Moreton Gray, JD, has over 20 years combined experience in HR management and as a management-side labor and employment attorney. Her HR experience includes recruiting, employee relations and communications, affirmative action and compensation. As an attorney, Ms. Gray regularly counseled employers on issues such as complying with federal and state wage and hour laws, accommodating employees with disabilities, complying with federal and state laws requiring paid sick leave and family and medical leave, and union avoidance and labor relations. She represented employers in government audits, before administrative agencies, and in federal and state courts on matters including discrimination, wrongful discharge, sexual harassment, affirmative action compliance, unfair labor practices and wage and hour violations. Ms. Gray has also written articles on developing employment law issues, and developed and presented training for clients. Ms. Gray received her law degree from the University of Connecticut School of Law, and is admitted to practice law in the State of Connecticut and before the United States District Court for the District of Connecticut.
Register Now!
This page requires a Javascript-enabled browser.
Please enable Javascript, or install a browser that supports it, then try again.