Top 5 Costly HR Compliance Tripwires and How to Avoid Them
Complimentary Live Webinar: Thursday, May 17th, 2018
2:00 PM - 3:00 PM EST
---
Complying with state and federal regulations may not be your only job, but this aspect of your job has the potential to have the greatest financial implications. And with several new and complex rulings coming into effect this year, it can be a lot for your team (or department of one) to monitor.
During this webinar, our expert editors will give you a high-level overview of the five key areas you need to be aware of and what action items you need to address right now to stay ahead of your compliance obligations and avoid costly errors.
Paid Sick, Parental & Family Leave: Learn how to navigate the maze of federal, state, and local requirements and access key strategies to prevent leave abuse.
Federal Contractors: Discover tactics to avoid costly violations including wage and hour, paid sick leave, and affirmative action planning.

Severance Agreements: Understand the types of claims employees can release and the effect of the new tax law on confidentiality provisions.

Recruiting and Hiring: See what's new with ban-the-box, salary history inquiries, ADA, citizenship, and more so you can ensure compliant recruiting practices.
Sexual Harassment: Time for a culture shift to put an end to harassment and incivility in the workplace. Discover how the #METOO movement is changing the way we train employees and the steps that you can take to prevent devastating harassment claims.



Sponsored by:
HR Comply 2018
November 14-16 | Las Vegas, NV
Formerly Advanced Employment Issues Symposium (AEIS), HR Comply is the nation's leading human capital management conference for HR professionals, executives, and in-house counsel. The superior content and expert presenters will help you get ahead of workplace policy updates with a one-stop, all-bases-covered overview of breaking updates and proven best practices.

Free Report: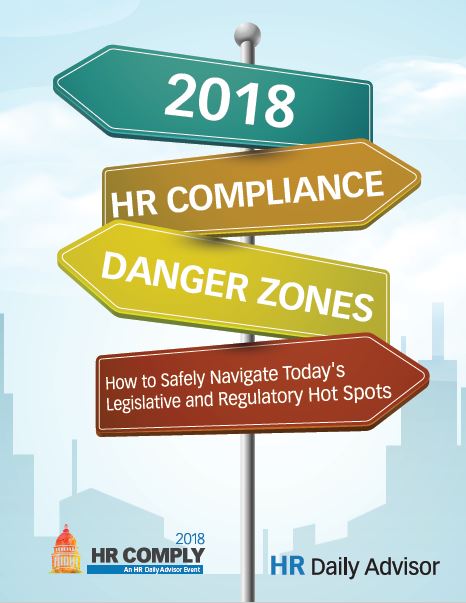 2018 | HR Compliance Danger Zones
When Donald Trump won the 2016 presidential election, no one knew what to expect when it came to regulatory compliance. But now that we're a full year into President Trump's first term, we're learning more about what we can expect in the years to come. From paid sick leave to immigration and everywhere in between, one thing is certain: There's going to be a lot of change.


We've designed this special report to help you safely navigate these legislative and regulatory hot spots affecting every HR professional.

Presented by: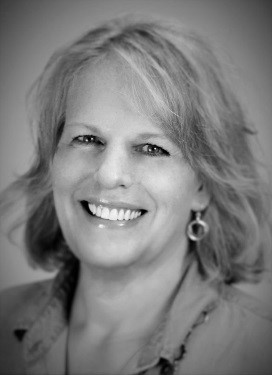 Catherine Moreton Gray, J.D.
Senior Managing Editor for Human Resources and Compensation – BLR
Catherine Moreton Gray, JD, has over 20 years combined experience in HR management and as a management-side labor and employment attorney. Her HR experience includes recruiting, employee relations and communications, affirmative action and compensation. As an attorney, Ms. Gray regularly counseled employers on issues such as complying with federal and state wage and hour laws, accommodating employees with disabilities, complying with federal and state laws requiring paid sick leave and family and medical leave, and union avoidance and labor relations. She represented employers in government audits, before administrative agencies, and in federal and state courts on matters including discrimination, wrongful discharge, sexual harassment, affirmative action compliance, unfair labor practices and wage and hour violations. Ms. Gray has also written articles on developing employment law issues, and developed and presented training for clients. Ms. Gray received her law degree from the University of Connecticut School of Law, and is admitted to practice law in the State of Connecticut and before the United States District Court for the District of Connecticut.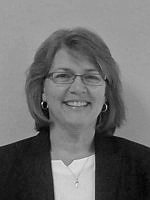 Joan Farrell, J.D.
Senior Legal Editor for Human Resources and Employment – BLR
Joan S. Farrell, JD, is a Senior Legal Editor for BLR's human resources and employment law publications. Ms. Farrell writes extensively on the topics of workplace discrimination, unlawful harassment, retaliation, and reasonable accommodation. She is the editor of the ADA compliance manual—ADA Compliance: Practical Solutions for HR. Before coming to BLR, Ms. Farrell worked as in-house counsel for a multistate employer where she represented management in administrative matters and provided counseling on employment practices.

Register Now!
This page requires a Javascript-enabled browser.
Please enable Javascript, or install a browser that supports it, then try again.